AUTO CPAP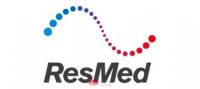 32355
Air Mini AutoCPAP Device
---
Basic features of AirMini
1. & nbsp; & nbsp; & nbsp; & nbsp;
AirMini is the most popular CPAP machine in the world. It is 13.6 cm wide and weighs only 300 grams!
---
2.
The AirMini CPAP machine also includes CPAP, APAP modes on the same device. & nbsp; Also features AutoRamp, EPR plus Smart Start and Stop.
---
3. Smart
AirMini can be conveniently controlled with a smartphone or tablet application, which allows you to monitor your treatment via Bluetooth.
---
4. Innovation checks for i
ResMed has developed a built-in air conditioner and connectors.
To provide high quality performance in such a compact size, these connectors are used only in ResMed's AirFit & trade; 20 series and AirFit P10.
---
5. Anhydrous
AirMini uses heat humidity change (called HumidX) to provide dehydrated humidification.
---
6. 2 year warranty
Use it without worrying, & nbsp; 2 years warranty.
---
---

---
AirMini measures: At 295B only 300gr and g & lt; r & gt; weight 136mm x 84mm x 52mm [accordion-item_inner title = & rdquo ;; how to get accustomed and how to set it up & rdquo;] [/ accordion-item_inner]
AirMini 4-20cmH2O presses, adjusts the supplied application settings, offers a variety of options or can be done on demand. What modes does AirMini offer?
The AirMini Machine has CPAP, Auto CPAP and the specific mode for women, and it's the best algorithm coming from AirSense 10 Autoset Do I need a smartphone to use the AirMini machine?
No, the AirMini Machine is totally independent machine and the smartphone doesn & rsquo; t need to operate the machine. The smartphone needs only the first adjustment and Airview. The AirMini Machine is included; What is your wish list?
There is a regular AC (100-240v) power supply that can operate globally, there is also DC (12-24v) adapter.
---
---
Other Products | AUTO CPAP
---
Total : 3