AUTO CPAP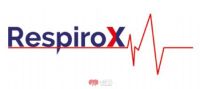 8073
G2 AUTO CPAP Device
---
Reslex - Expiration Comfort Respirox CPAP also offers exclusive reslex technology, which provides better breathing comfort for the patient, reducing pressure on the outside and allowing the patient to spend less effort during sleep.
Dimension: 22cm * 19,4cm * 11,2cm
Weight: 2.0 kg.
Power requirement: 230 VAC, 50 Hz
Reslex: 3 step
Pressure range: 4-20 cmH2 °
Heater humidifier: (optional)
Noise level: 24dBA
365 days to record data
Ramp time: 0-60 minutes
Automatic altitude setting: 4 stages
Auto On / Off
Treatment counter
Automatic air leak compensation
Detailed data recording
ICode feature
Usage hour report
Alarm: Power failure, mask and hose leak alarm
Approved by Ministry of Health CE and ISO Certified
---
---
RESLEX FEATURE
It is the ability to throw excess pressure out of the patient without exposing the patient during expiration, minimizing effort. This feature minimizes the causes of heart rhythm disturbances in patients. The goal is to get the rest of the day away from the pressure of the patient, while allowing the patient to have a comfortable night's sleep. In order to activate Reslex feature, user login must be done from the menu.
CODE PROPERTIES
The ability to save users' data. The Respirox CPAP device records data for 365 days. is an advanced technology that allows patients to see the time they have used before and the AHI (apnea, hypopnea) indices. The duration of the patient's use, the duration of use, device, mask, patient compliance, AHI (apnea hypopnea) indices, Mean pressure, Mask leaks
Allows the user to see and hold in memory for 365 days. When data storage is full, it saves the last day and deletes the day it was first used, so you can see your current data every time you want.
---
Other Products | AUTO CPAP
---
Total : 3