AUTO CPAP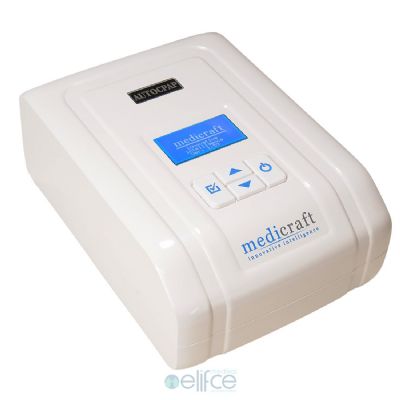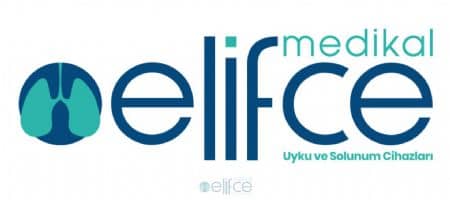 2715
Medicraft Auto Cpap
---
Medicraft Auto Cpap; Native production respirators for sleep disorders
LIVE TITRATION WIRELESS
Medicraft-specific titration program, sleep events can be observed in real time with detailed graphics. Thus, the most accurate therapy pressure and device model for the patient is determined.
3 CHANNEL ALGORITHM
AutoCPAP 3 channel algorithm; detects apnea, hypopnea, snoring events. Thanks to its advanced software, the patient is monitored throughout the treatment and the required pressure level is applied automatically.
AUTOCPAP FLEXIBILITY FEATURE3
stage flexibility feature reduces therapy pressure in the range of 1-3 mbar during expiration and provides a therapy suitable for patients' natural breathing. This feature is one of the most important factors that increase patients' comfort and adaptation to therapy.
Standard Features
Digital PID pressure controlled operation Three channel Autocpap algorithm (Apnea - Snoring - Upper Respiratory Resistance) Medicraft Autocpap working method Precise snore detection thanks to digital filter applied with high speed sampling Maximum, minimum and initial pressure setting 4-20 mbar operating range 4GB SD Card Flexibility feature Turkish menu Smart 4 key system Wide graphic LCD screen Auto accessory detection system Ramp feature Mask test Clinic menu lock Auto start-stop Display light adjustment Free software
Optional Accessories
Heater humidifier (5 steps) Li-Ion battery (8 hours) Cigarette lighter adapterWireless communication kit
---
---
Device Features
Modes CPAP, AUTOCPAP
Pressure Range 4 - 20 mbar
Masks Nose / Mouth Nose (Optional)
Accessories Cigarette Lighter Adapter / Li-Ion Battery / Humidifier
Working Principle Pressure Targeted
No Additional Indicators
Programs MAP V2
Adapter 60 W
Technical specifications
Color White
Weight 1.3 kg
17 cm wide
Length 23 cm
Height 8,6 cm
Noise Level 28 dB
Energy Consumption 24 W
Power Supply 100..240VAC 50..60Hz 45 W
Automatic Above Sea Level
Storage Temperature -25 ° C .. + 75 ° C
Working Temperature 5 ° C .. + 40 ° C
Humidity Range 5..95%
Warranty 2 Years
---
Other Products | AUTO CPAP
---
Total : 3