Masks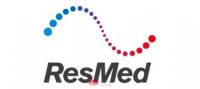 7988
Resmed AirTouch F20
---
The softest mask we've ever designed, featuring an UltraSoft™ memory foam cushion
Light, breathable cushion is designed to seal across a wide range of therapy pressures
Modular frame design allows convenient interchangeability with AirFit™ 20 InfinitySeal™ cushion
Our softest mask ever
This is a mask unlike anything we've ever designed. The AirTouch F20 is the first ResMed mask to use proprietary UltraSoft memory foam cushion technology for the perfect blend of comfort and performance. The AirTouch F20 delivers unprecedented comfort and a light, breathable seal – even at high pressures. And with its modular frame design, you can conveniently switch between AirTouch 20 memory foam and AirFit 20 InfinitySeal cushions, without removing the mask frame, until you find the best option for each patient.
QuietAir vent technology
QuietAir™ is our innovative diffuser vent technology within the mask elbow that makes the AirTouch F20 89% quieter1 and 70% gentler than before.2 Featuring small multidirectional openings over a widespread area, QuietAir breaks up exhaled air so that it's spread out lightly.
Fast and easy maintenance
With the AirTouch F20, maintenance is fast and beyond simple. No soap, no water – a quick wipe down with non-alcoholic wipes keeps the memory foam clean. That's it. And with regular cushion replacement, patients experience a fresh feeling every time, like a clean set of sheets or a brand new shaving razor.
Our AirTouch 20 for Her range
We're committed to providing the most personalized mask experience possible. That's why we proudly offer for Her versions of our AirTouch F20 mask, featuring stylish lavender accents and a smaller size range.
---
---
---
---
---
Unclip the magnetic clips.
With the mask held against the face, pull the headgear over the head. Ensure the top of the mask cushion is sitting comfortably at the top of the nasal bridge. The bottom of the headgear should settle comfortably at the top of the neck – with the top of the headgear sitting on the crown.
Bring each of the magnets up to meet their corresponding clips on the frame.
Adjust the tabs on the upper headgear.
Adjust the tabs on the lower headgear.
With the device still switched off, connect the device tubing to the mask elbow.
Connect the elbow to the mask.

To prepare the mask for therapy:
Switch on the device and position the patient as if they were to begin therapy (e.g. lying down in bed).
Adjust the upper straps.
Adjust the lower straps.
Practice reseating the cushion – turn off the device, pull the mask away from the face, allow the cushion to reassume its natural shape and then resettle the cushion on the face, with the top of the cushion sitting at the top of the nasal bridge.
---
Other Products | Masks
---
Total : 14